Masson Cavern
A cloudy day in the Peak District is a better day than a sunny day in the office
The Great Masson Cavern is one of two caves at the Heights of Abraham, Matlock, Derbyshire, England. The other is Great Rutland Cavern.
If you would like to enquire about a guided walk in this area please don't hesitate to contact our qualifies and very experienced guide here

There is a great all day guided circular walk including a visit to the Heights of Abraham which can be reached via the cable cars or hiking up the hill. The hike starts and finishes in Matlock and there is a car park 

It is said that the mining of this area began in Roman times, reaching its heyday in the 17th Century. The miners are now long gone but in emptying the ground of the rich mineral deposits, they left behind a large network of naturally formed caverns and passageways dating back millions of years.

Now, regular guided tours allow you to retrace the footsteps of the Miners underground, and experience the spectacular caverns they left behind.

The Masson Cavern
Experience first-hand this spectacular cavern system as it winds its way deep underground and into the hillside. With the help of a state of the art lighting installation your guide will take you on a fascinating journey. From the light of a single miners candle to the whole chamber being flooded with changing colours you will hear all about the caverns million year history.

The Cavern is notable for its lack of stalactites and stalagmites, as the cave is coated in a clay-like substance that inhibits deposition. However, it still has some rock formations such as "the Owl" and "the Rabbit". It was first opened to visitor viewing in Victorian times and had been mined for fluorspar prior to the opening to visitors.
| | |
| --- | --- |
| The Great Masson Cavern is one of the oldest show caves known. Originally a lead mine encompassing several mining titles, and later worked for fluorspar, Great Masson was opened to the public in Victorian times. Within the show cave are possibly some of the earliest and best preserved miner's inscriptions in the country. | |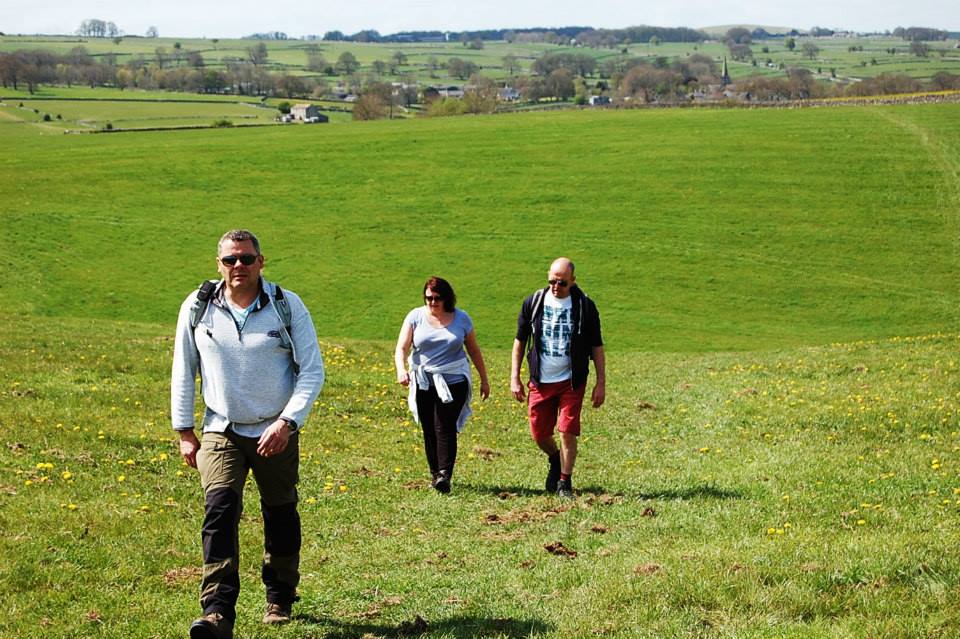 An Interesting Walk Near Lathkill Dale With a Family Group of 6
Click Here For Our Guided Walks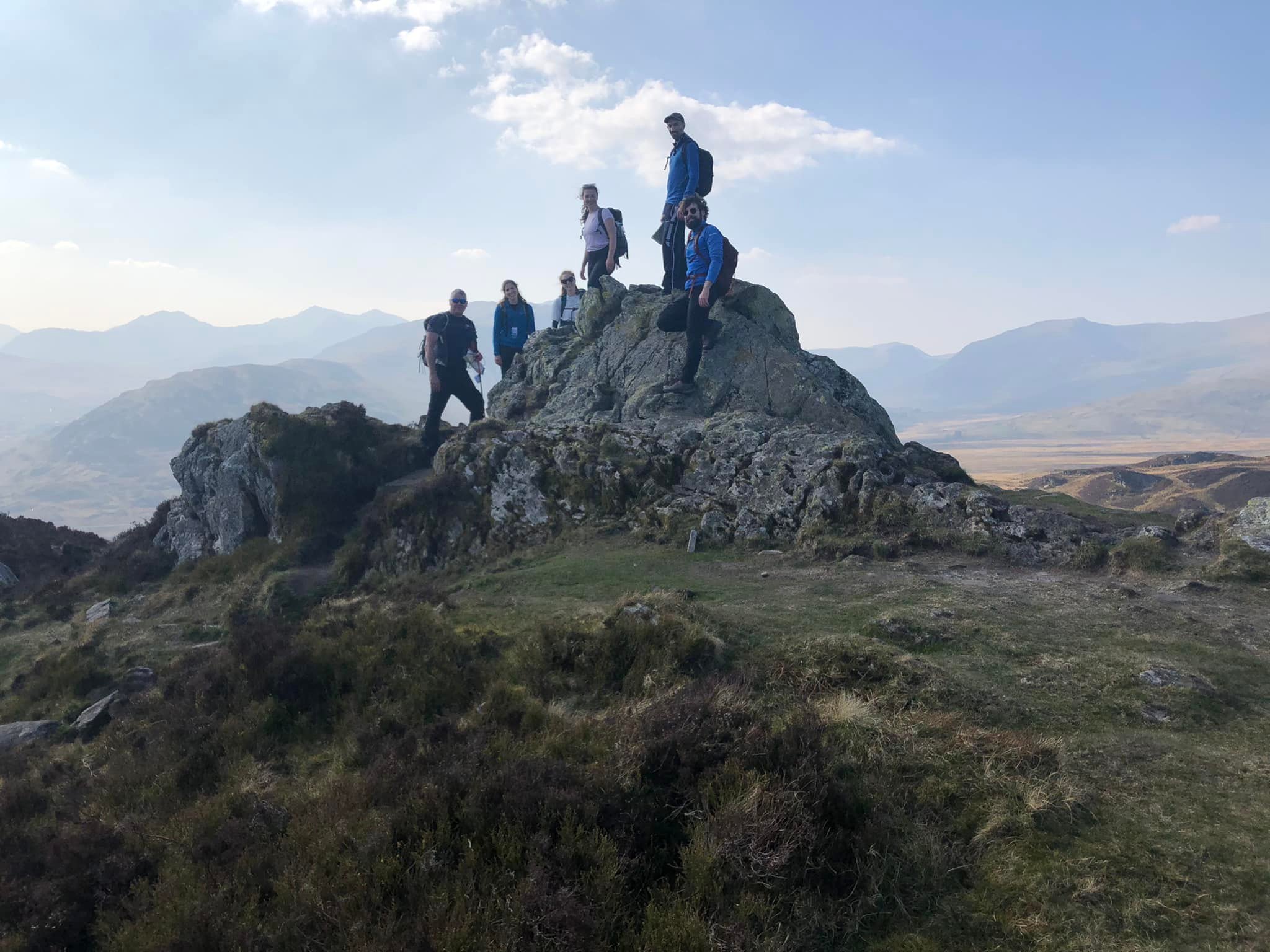 A Group of Managers on a Team Building Day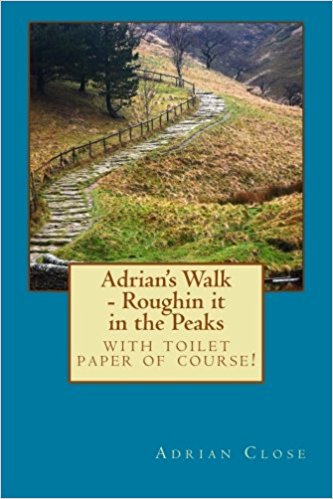 Arrives straight away when you pay in the form of a PDF
The mine is now part of the "Heights of Abraham" tourist attraction in Matlock Bath - which also includes Rutland Cavern, the cable car and other visitor attractions.
For further information about this cave visit the Heights of Abraham web site
 Move from our masson cavern page to our near chesterfield Derbyshire homepage
Guided walks in the peak district - Guided walks in the White peaks  - Guided walks in the Dark peaks - Guided walks Alderman's Hill - Guided walks Alport Castles - Guided walks Bamford Edge - Guided walks Baslow Edge - Guided walks Big moor - Guided walks Birchen Edge - Guided walks Black Hill  - Guided walks Bleaklow - Guided walks Bolehill quarry - Guided walks Bradford Dale - Guided walks Burbage Edge - Guided walks Cave Dale - Guided walks Chatsworth House - Guided walks Chee Dale - Guided walks Chrome Hill - Guided walks Cork Stone  - Guided walks Cressbrook Dale - Guided walks Crook Hill - Guided walks Curbar Edge  - Guided walks Derwent Edge - Guided walks Dovedale - Guided walks Dovestone Reservoir  - Guided walks in Edale - Guided walks Edale circular - Guided walks Edale Skyline  - Guided walks Featherbed Moss - Guided walks Froggatt Edge - Guided walks Gardom Edge - Guided walks Grindslow Knoll - Guided walks Hathersage - Guided walks Higgor Tor - Guided walks High Wheeldon - Guided walks Higher Shelf Stones - Guided walks on Kinder - Guided walks on Kinder Scout - Guided walks Laddow Rocks - Guided walks Ladybower Reservoir - Guided walks Langsett Reservoir - Guided walks Lantern Pike - Guided walks Lathkill Dale - Guided walks Longshaw Estate - Guided walks Lose Hill - Guided walks Lud's Church - Guided walks Magpie Mine - Guided walks Mam Tor - Guided walks Margery Hill - Guided walks Middle Black Clough - Guided walks Miller's Dale - Guided walks Monk's Dale - Guided walks Monsal Dale - Guided walks Monsal Trail - Guided walks Nine Ladies - Guided walks Padley gorge  - Guided walks Parkhouse Hill - Guided walks The Roaches - Guided walks Robin Hood Stride - Guided walks Rushup Edge - Guided walks Saddleworth - Guided walks Shining Tor - Guided walks Shutlingsloe Hill - Guided walks Sir William Hill - Guided walks Stanage Edge - Guided walks Stanton Moor - Guided walks Tideswell Dale - Guided walks Thor's Cave - Guided walks Three Shires Head - Guided walks Win hill - Guided walks Winnats Pass - Guided walks Wolfscote Dale
Masson Cavern