Heights of Abraham
A cloudy day in the Peak District is better than a sunny day stuck in the office
The heights of Abraham is a hill top tourist attraction with something for everyone including fossil factory, Great rutland cavern and Great masson cavern
If you would like to enquire about a guided walk in this area please don't hesitate to contact our qualifies and very experienced guide here
There is a great all day guided circular walk including a visit to the Heights of Abraham which can be reached via the cable cars or hiking up the hill. The hike starts and finishes in Matlock and there is a car park 
A unique place from spring to autumn and there really is something for everything.
I have visited the Heights with my wife and 2 children many times. One of the best experience is to see the panic on my daughters face whilst we take the cable car to the top.
The best place to park is next to the station (Sat Nav/post code DE4 3NT). From the car park make your way to the station and follow the path to the Cable car base station.
Heights of Abraham
Opening times
9 February       - 24 February (daily):                          10am – 4.30pm
2 March           - 10 March (weekends only):              10am – 4.30pm
16 March         - 3 March (daily):                                10am – 4.30pm
 The opening hours may change and the last cable car is advertised at the base station. If you need to contact the Heights of Abraham (01629) 582365.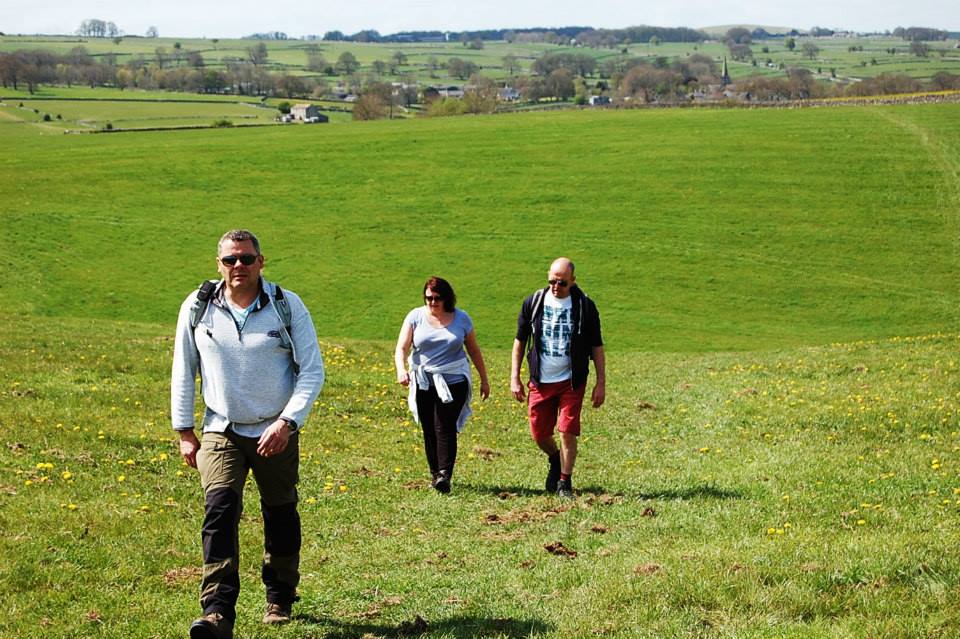 An Interesting Walk Near Lathkill Dale With a Family Group of 6
Click Here For Our Guided Walks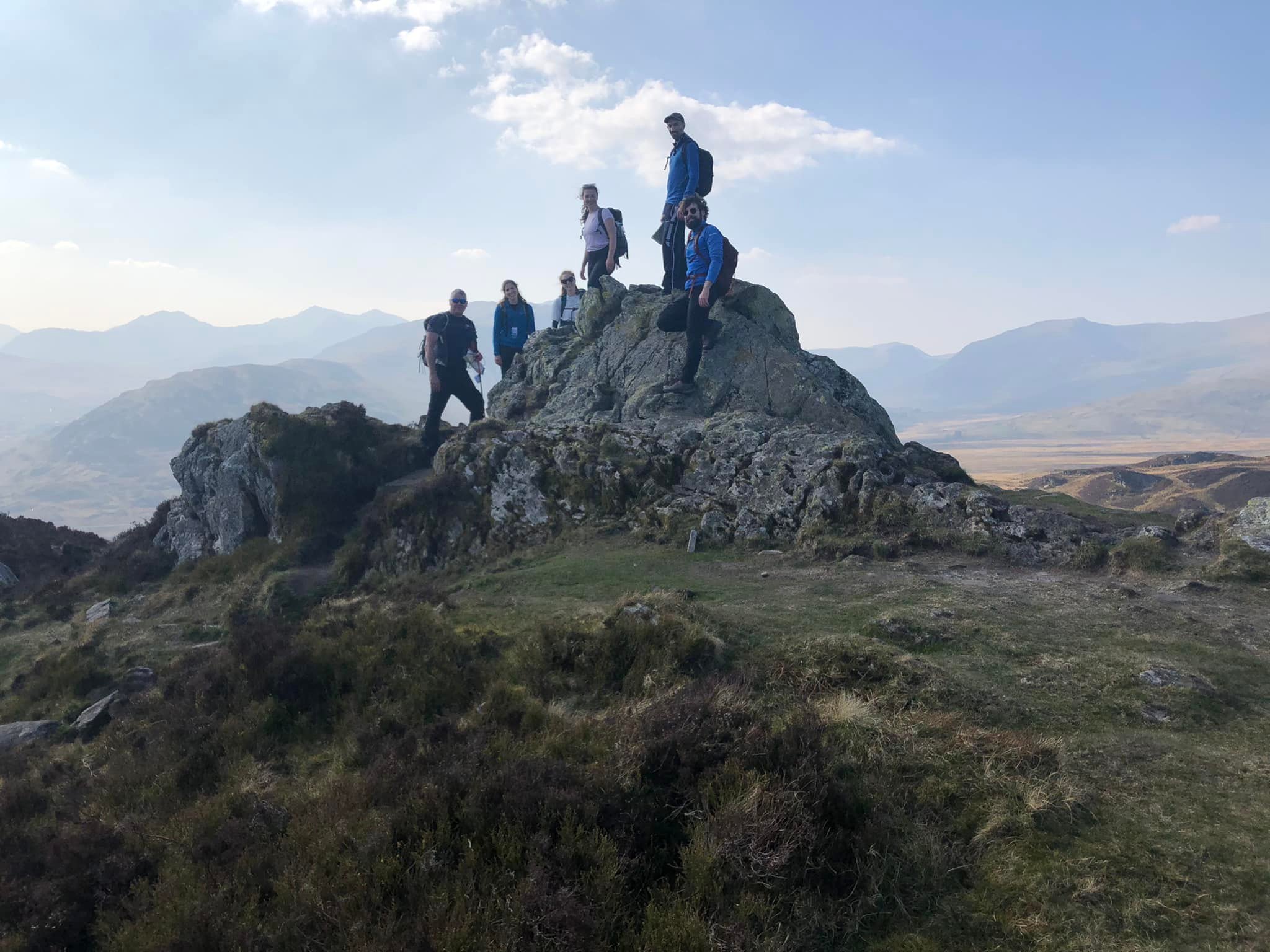 A Group of Managers on a Team Building Day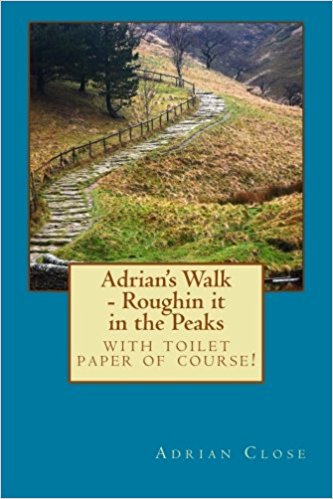 Arrives straight away when you pay in the form of a PDF
OK as I mentioned above the best place to start is the cable car base station. We usually take the car up and walk down the path which takes us to the far end of Matlock Bath so we can walk back to the car park through the town.
At the top we head straight to the prospect tower to take in the fantastic views. After this the kids head for the small play area while I find the time for the next tour of the Great Masson Cavern. If there is a wait we head to the Fossil factory.
We never leave the top of the heights until we have visited the Great Masson cavern. Once we finish the tour we walk around the top of the caves and find the original cave entrance mentioned in the tour. There are over 60 acres of park and woodland in which to wander so make the most of it.
We then head down the heights to the lower level attractions. On the way we either take a takeaway coffee (unless we have a flask) to the large play area and the kids run off some steam. When they (and us) have had enough we walk a little further downhill to the Great Rutland Cavern.
Both the Great Masson cavern and the Great Rutland Cavern are a must if you are visiting the peak district. Other caves can be found here.
Once the tour of the heights of Abraham are over we head down the road back to Matlock bath. If you head to the right you'll come out opposite the old theatre. Walk through the town back to the car park. There are some excellent little shops and pubs to visit if you have the time.
Further information can be found on the Heights of Abraham's web site
---
Move from our Heights of Abraham page to our homepage
Guided walks in the peak district - Guided walks in the White peaks  - Guided walks in the Dark peaks - Guided walks Alderman's Hill - Guided walks Alport Castles - Guided walks Bamford Edge - Guided walks Baslow Edge - Guided walks Big moor - Guided walks Birchen Edge - Guided walks Black Hill  - Guided walks Bleaklow - Guided walks Bolehill quarry - Guided walks Bradford Dale - Guided walks Burbage Edge - Guided walks Cave Dale - Guided walks Chatsworth House - Guided walks Chee Dale - Guided walks Chrome Hill - Guided walks Cork Stone  - Guided walks Cressbrook Dale - Guided walks Crook Hill - Guided walks Curbar Edge  - Guided walks Derwent Edge - Guided walks Dovedale - Guided walks Dovestone Reservoir  - Guided walks in Edale - Guided walks Edale circular - Guided walks Edale Skyline  - Guided walks Featherbed Moss - Guided walks Froggatt Edge - Guided walks Gardom Edge - Guided walks Grindslow Knoll - Guided walks Hathersage - Guided walks Higgor Tor - Guided walks High Wheeldon - Guided walks Higher Shelf Stones - Guided walks on Kinder - Guided walks on Kinder Scout - Guided walks Laddow Rocks - Guided walks Ladybower Reservoir - Guided walks Langsett Reservoir - Guided walks Lantern Pike - Guided walks Lathkill Dale - Guided walks Longshaw Estate - Guided walks Lose Hill - Guided walks Lud's Church - Guided walks Magpie Mine - Guided walks Mam Tor - Guided walks Margery Hill - Guided walks Middle Black Clough - Guided walks Miller's Dale - Guided walks Monk's Dale - Guided walks Monsal Dale - Guided walks Monsal Trail - Guided walks Nine Ladies - Guided walks Padley gorge  - Guided walks Parkhouse Hill - Guided walks The Roaches - Guided walks Robin Hood Stride - Guided walks Rushup Edge - Guided walks Saddleworth - Guided walks Shining Tor - Guided walks Shutlingsloe Hill - Guided walks Sir William Hill - Guided walks Stanage Edge - Guided walks Stanton Moor - Guided walks Tideswell Dale - Guided walks Thor's Cave - Guided walks Three Shires Head - Guided walks Win hill - Guided walks Winnats Pass - Guided walks Wolfscote Dale
The heights of Abraham is a hill top tourist attraction with something for everyone including fossil factory, Great rutland cavern and Great masson cavern
The heights of Abraham