Guided Walks Near Derby
Guided walks near Derby in the Peak District Derbyshire. If you're looking for a fun, safe, flexible and informative hike in the Peak District for you and your friends, family, team or business we've got you covered - Contact one of the team for more details
Key Facts
Qualified, local, professional and very knowledgeable guide - 7 days a week
Flexible fun hikes to fit your needs
So many hikes to choose from
Your safety is our priority
The price - £150 per day for up to (around) 12 people in total (larger numbers possible with more guides)
10% of all payments (including the book below) will be donated to the Edale Mountain Rescue Team, a team Adrian (in the video) volunteered for for 7 years
Business training and team building sessions available 
Adrian Close, your Peak District Guide, currently working towards his International Mountain Leader Qualification
Guided Walks Near Derby
If you like hiking, like taking photos, if you like discovering what's around you whilst you're walking and want to inspire your kids, friends and/or your company team in the countryside, then you're going to love the hikes Adrian (your qualified and very experienced guide) will take you on. 

Our guided walks near Derby are an energising and energetic celebration of Britain's most popular outdoor pastime. The routes different we offer take you from the meandering and peaceful country lanes and paths of the White Peaks; to the single dirt tracks and strenuous uphill slogs in the Dark Peaks. The rewards are the exhilarating views and that unforgettable feeling of accomplishment. 
One thing that we love about the Peak District is you never know what to expect. The terrain is as unpredictable as the weather, and it's often the weather that makes the terrain so unpredictable. Rain, fog, sleet, snow and glorious sunshine often in the same afternoon - am I selling it 😀
Adrian specialises in providing you and your group with the very best and personalised private walks available. Whether it's a half day walk, a full day hike with a picnic or an overnight camp out, Adrian makes your day very memorable - Ideal for groups of friends, celebrations, clubs, families, corporate groups and team building activities. 
For guided walks near Derby Contact Adrian for more details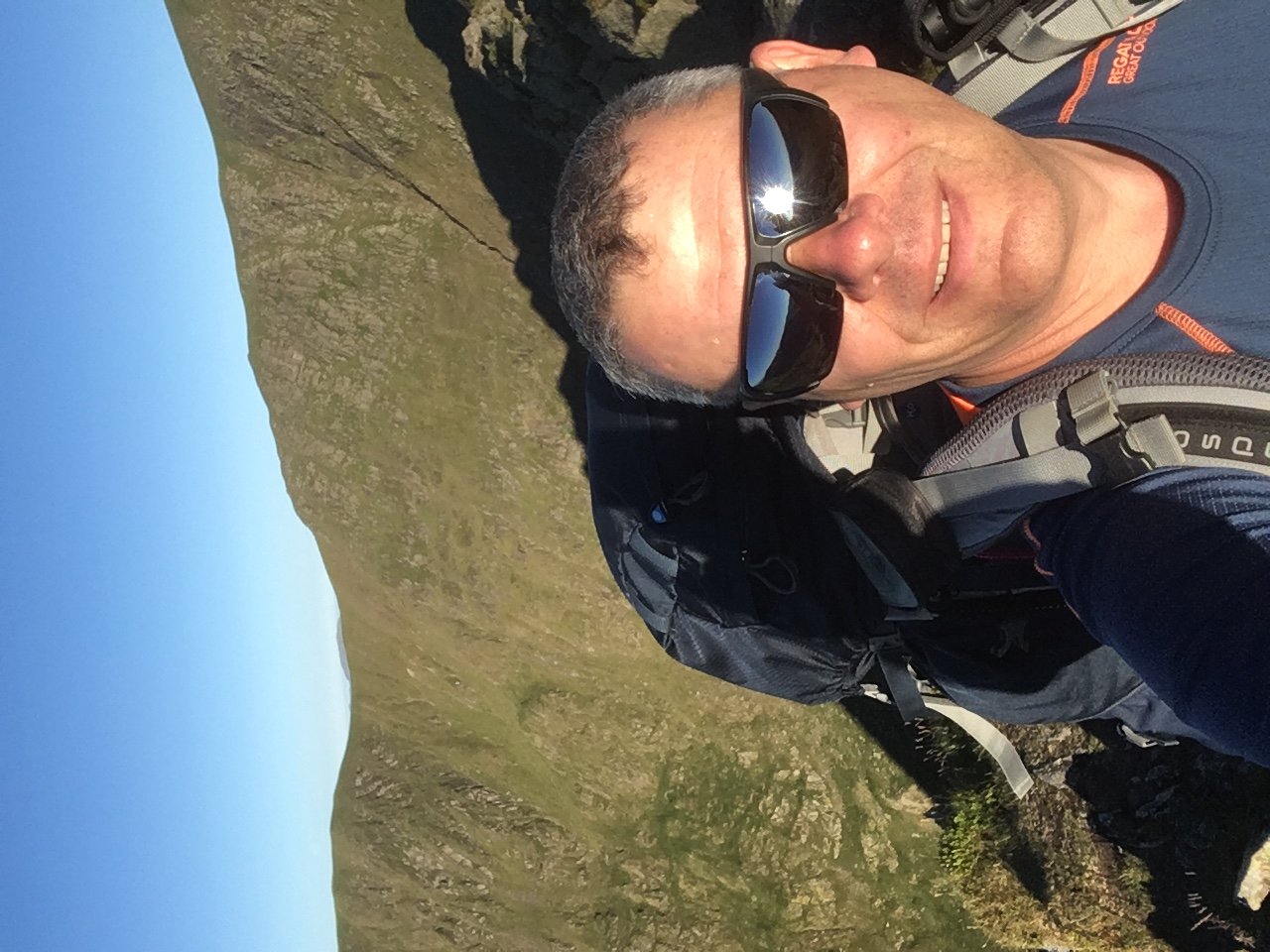 Me and Helvellyn
Your Guide
Hi, my name is Adrian and I am a qualified Hill and Moorland Leader training to be an International Mountain Leader.
I live locally to the Peak District and have been hiking in these hills for many years and have some great guided walks near Derby. As well as the Peaks, I have hiked many routes in North Wales, the Lake District, Scotland and the Alps. 
My role is primarily to ensure everyone's safety whilst having a great hike. I'll also bring the surrounding environment to life pointing out interesting features and local history as well as any flora and fauna we meet on the way.
Wherever you want to go (I can advise on that) and whatever you want to do - I will certainly try my best to accommodate😊
---
What to Bring
For our 'Guided Walks near Derby', you and the others in your group are responsible for wearing suitable hiking footwear, clothing and responsible for carrying your own personal items, including food and water etc on the hike.
Below is a suggested kit list and a suggested list of what to wear. Please don't hesitate to contact one of the team if you have any questions
Suggested Kit List
Please note the weather in the Peak District is very changeable and the higher you go the colder it can get. I recommend a non-cotton base layer and a warm mid layer. I will send you a more detailed kit list and what to wear PDF when you book.
Backpack large enough to carry your kit, snacks, food, water etc (20-30 litres - rucksack size, not water to carry)
Waterproof jacket and trousers (essential)


Hat and gloves
Food (lunch and snacks), plus a water bottle/flask in cooler months
Personal medication and small first aid kit
Sun cream and sunglasses (depending on the season)
What to Wear
T-shirt or long-sleeved base layer (not cotton)
Shorts/leggings or hiking trousers 

(no jeans)

-

NB: There is a higher risk from Tics when wearing shorts
Guided Walks Near Derby in the Peak District Derbyshire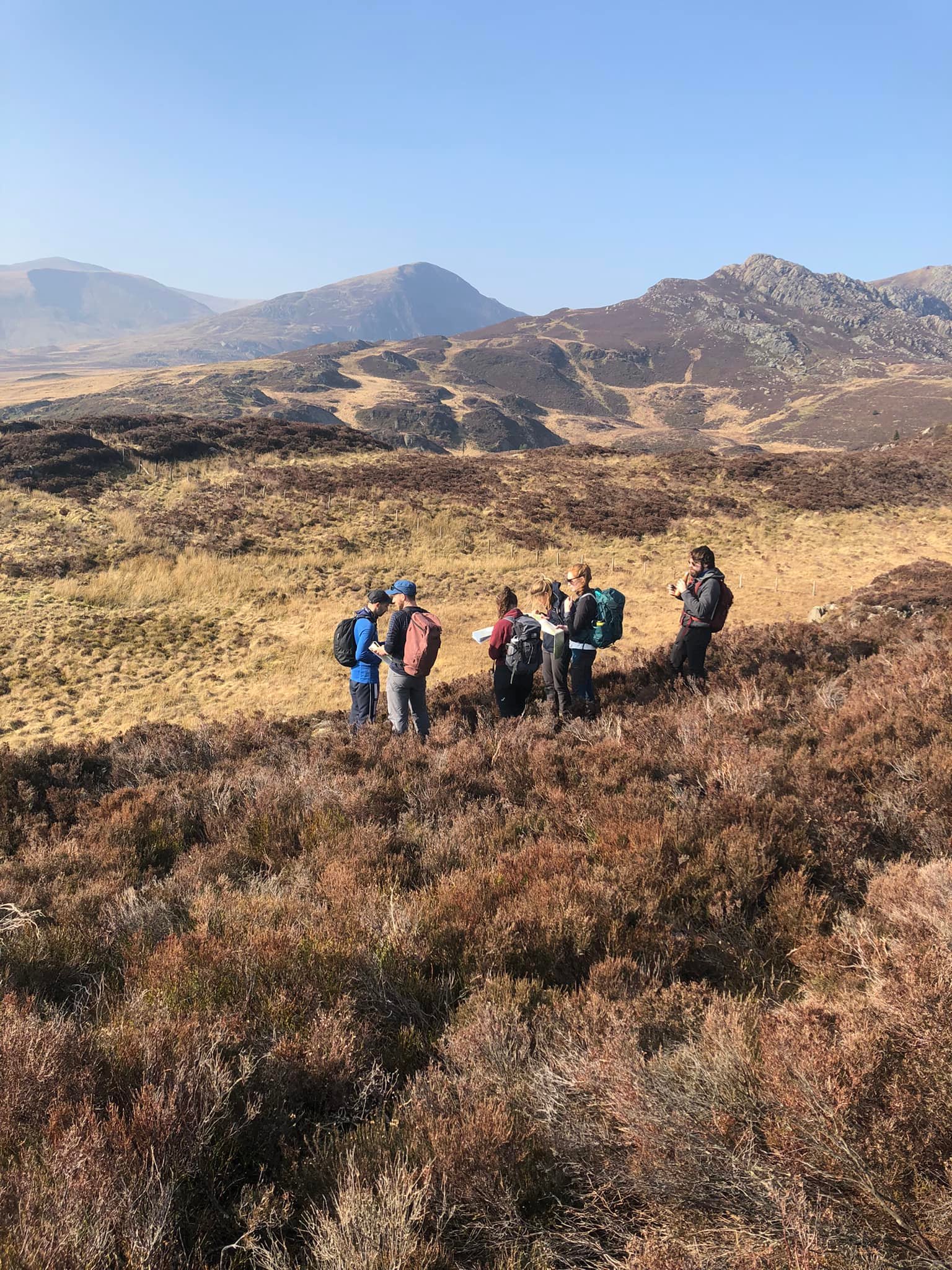 Hiking in the Hills With a Group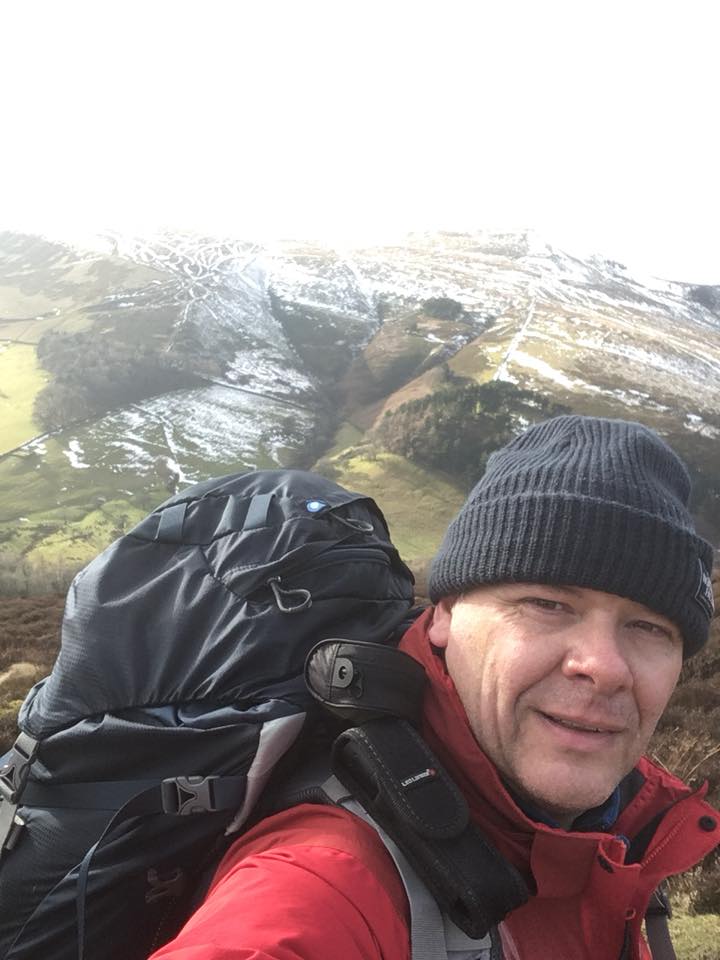 On the Way to Kinder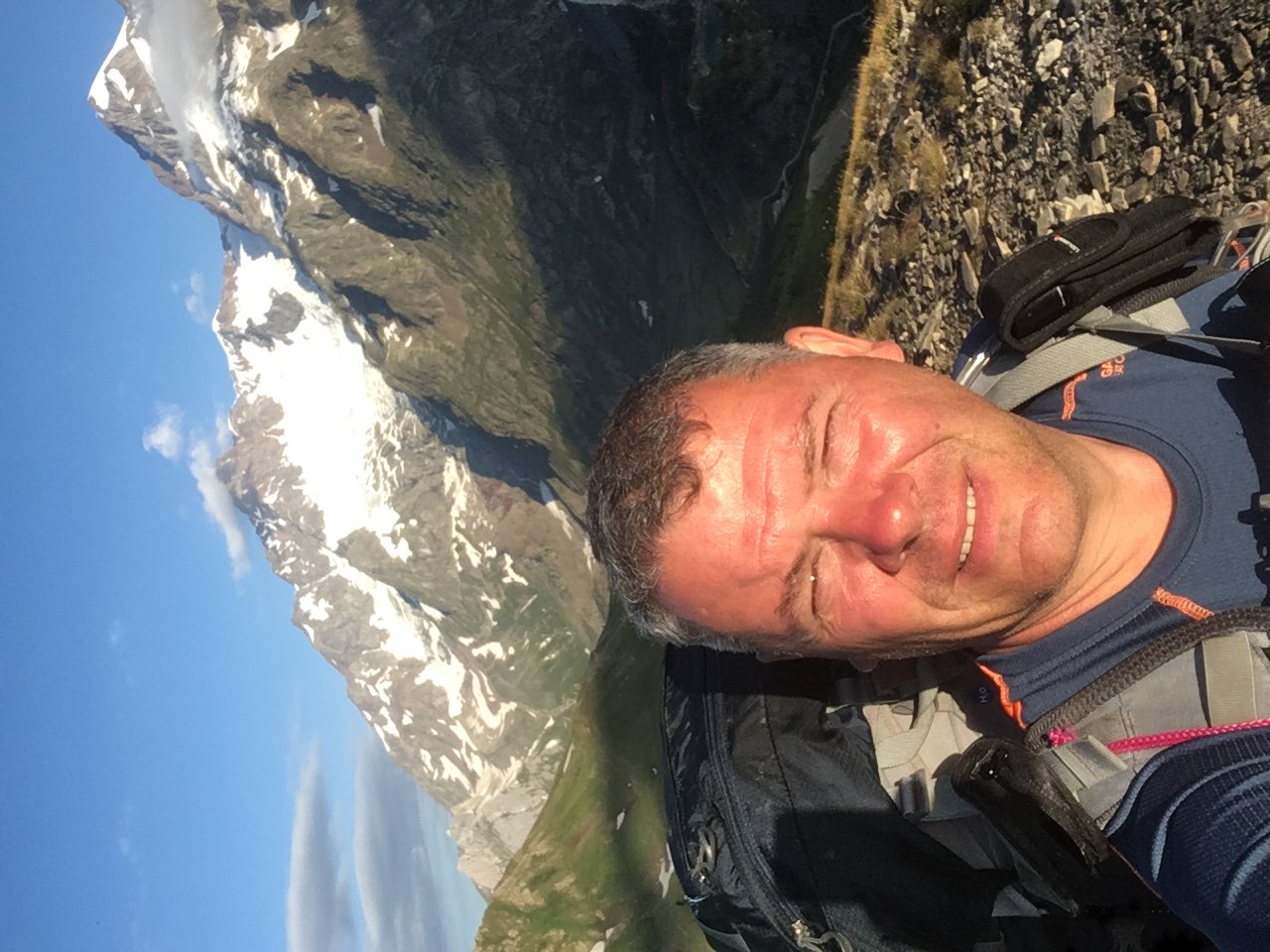 My Tour de Mt Blanc
Contact Adrian to Book Your Guided Walk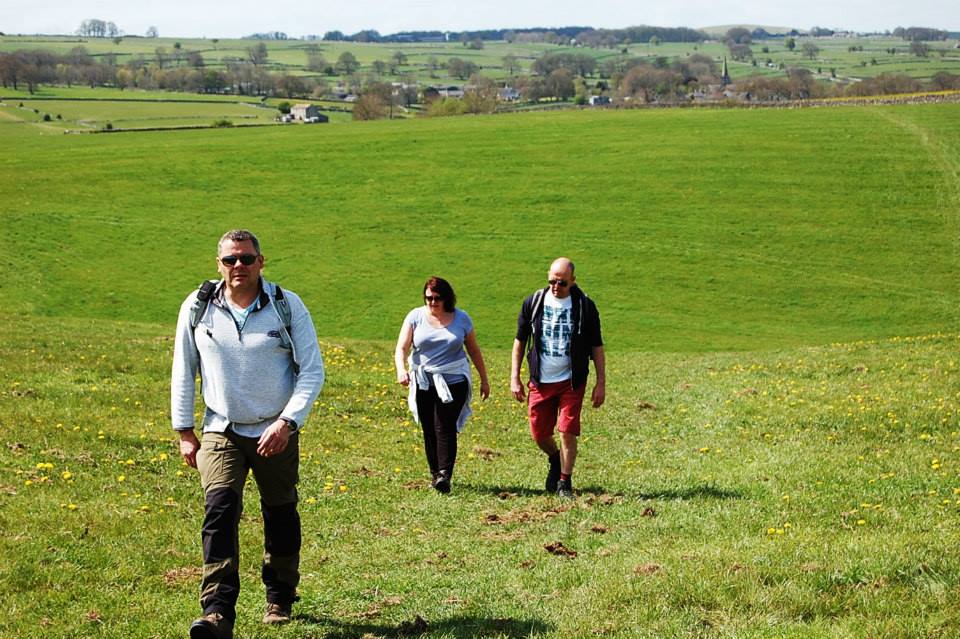 An Interesting Walk Near Lathkill Dale With a Family Group of 6
Click Here For Our Guided Walks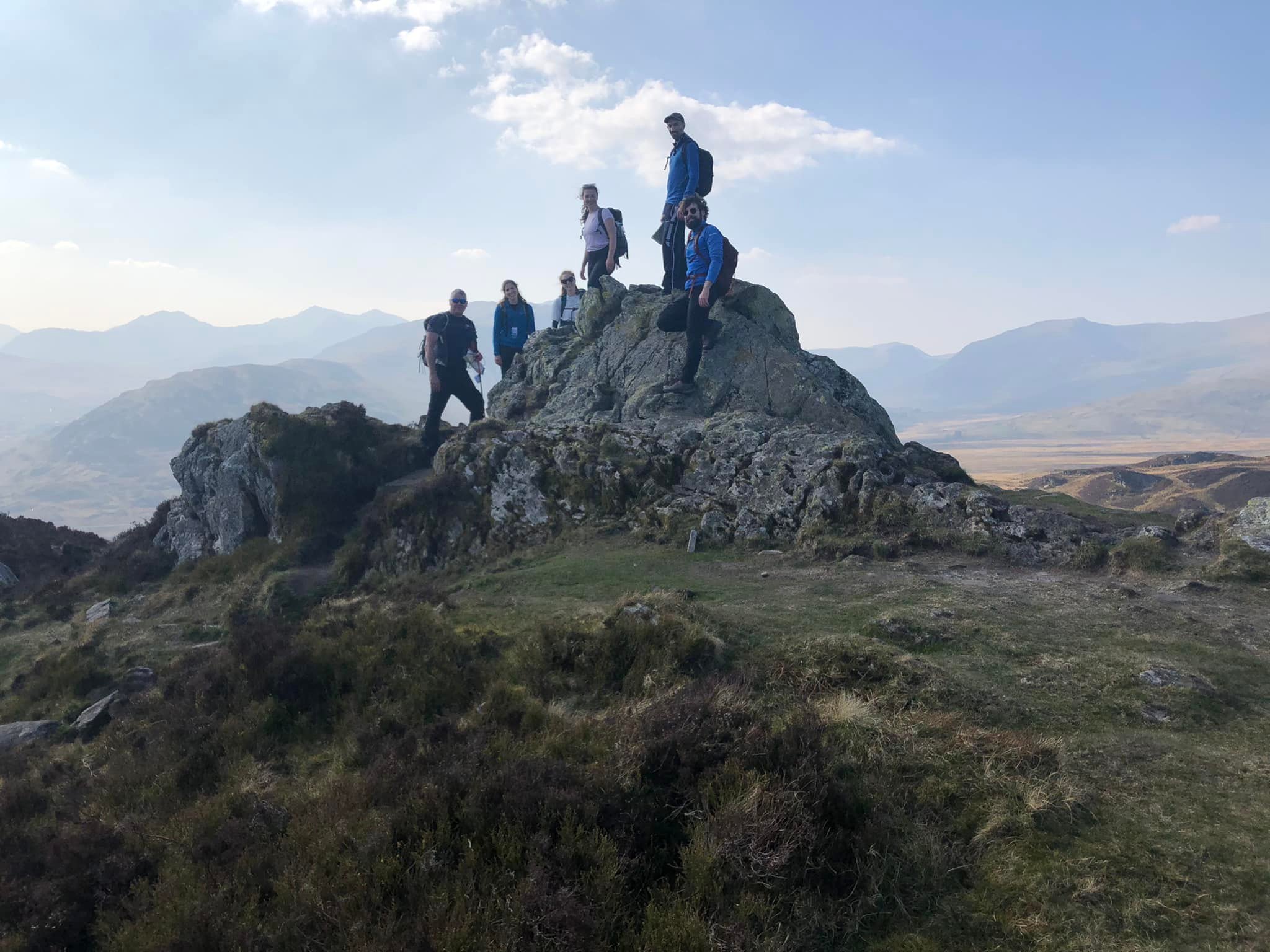 A Group of Managers on a Team Building Day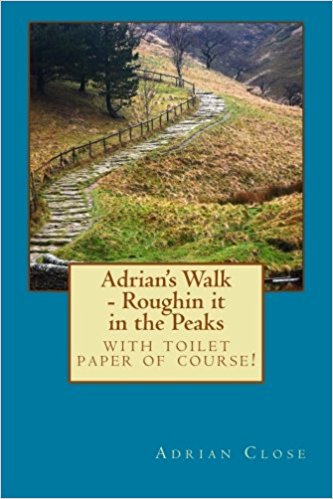 Arrives straight away when you pay in the form of a PDF
Guided walks near Derby

---
Thanks for visiting the guided walks near Derby Page Derbyshire Peak District, here is a link to the homepage. For more information about the Peak District please click the following link
Guided walks in the peak district - Guided walks in the White peaks  - Guided walks in the Dark peaks - Guided Walks in Derbyshire
Guided Walks Near Adlington - Guided Walks Near Aldwark - Guided Walks Near Alkmonton - Guided Walks Near Alfreton - Guided Walks Near Alport - Guided Walks Near Alstonefield - Guided Walks Near Alsop - Guided Walks Near Alsop en le dale - Guided Walks Near Alton - Guided Walks Near Ashbourne - Guided Walks Near Ashford in the water - Guided Walks Near Aston on Trent - Guided Walks Near Ault Hucknall - Guided Walks Near Bagnall - Guided Walks Near Bakewell - Guided Walks Near Ballidon - Guided Walks Near Bamford - Guided Walks Near Baslow  - Guided Walks Near Barlow - Guided Walks Near Barrow Hill - Guided Walks Near Belper - Guided Walks Near Biggin by Hartington - Guided Walks Near Biggin by Hulland - Guided Walks Near Birchover - Guided Walks Near Blackshaw Moor - Guided Walks Near Blackwell - Guided Walks Near Blackwell in the Peak - Guided Walks Near Bolsover - Guided Walks Near Bonsall - Guided Walks Near Brackenfield - Guided Walks Near Bradfield - Guided Walks Near Bradwell - Guided Walks Near Brampton - Guided Walks Near Bretby - Guided Walks Near Buxton - Guided Walks Near Buxworth - Guided Walks Near Carsington - Guided Walks Near Castleton - Guided Walks Near Charlesworth - Guided Walks Near Chatsworth - Guided Walks Near Cheadle - Guided Walks Near Chelmorton - Guided Walks Near Chesterfield - Guided Walks Near Chinley - Guided Walks Near Clifton - Guided Walks Near Codnor - Guided Walks Near Codnor Park - Guided Walks Near Congleton- Guided Walks Near Congreave - Guided Walks Near Crich - Guided Walks Near Cubley - Guided Walks Near Curber - Guided Walks Near Dale Abbey - Guided Walks Near Darley Dale - Guided Walks Near Derby - Guided Walks Near Denby - Guided Walks Near Dore - Guided Walks Near Doveridge - Guided Walks Near Dronfield - Guided Walks Near Dethick - Guided Walks Near Earl Sterndale - Guided Walks Near Edale - Guided Walks Near Edensor - Guided Walks Near Edlaston - Guided Walks Near Ednaston - Guided Walks Near Egginton - Guided Walks Near Elton - Guided Walks Near Endon - Guided Walks Near Etwall - Guided Walks Near Eyam - Guided Walks Near Fenny Bentley - Guided Walks Near Flagg - Guided Walks Near Flash - Guided Walks Near Foollow - Guided Walks Near Froggatt - Guided Walks Near Froghall - Guided Walks Near Gawsworth - Guided Walks Near Glapwell - Guided Walks Near Glossop - Guided Walks Near Gradbach - Guided Walks Near Great Longstone - Guided Walks Near Greenfield - Guided Walks Near Grindleford - Guided Walks Near Grindleford station - Guided Walks Near Grindleford cafe - Guided Walks Near Grindon - Guided Walks Near Hartington - Guided Walks Near Hassop - Guided Walks Near Heage - Guided Walks Near Hilton - Guided Walks Near Hognaston - Guided Walks Near Holbrook - Guided Walks Near Hollinsclough - Guided Walks Near Holloway - Guided Walks Near Holmewood - Guided Walks Near Holymoorside - Guided Walks Near Holme - Guided Walks Near Hope - Guided Walks Near Horley Woodhouse - Guided Walks Near Hulland ward - Guided Walks Near Hurdlow - Guided Walks Near Idridgehay - Guided Walks Near Ilam - Guided Walks Near Ingleby - Guided Walks Near Ironville - Guided Walks Near Kirk hallam - Guided Walks Near Kirk Ireton - Guided Walks Near Kirk Langley - Guided Walks Near Kniveton - Guided Walks Near Knutsford - Guided Walks Near Leek - Guided Walks Near Little longstone - Guided Walks Near Litton - Guided Walks Near Longford - Guided Walks Near Longnor - Guided Walks Near Lullington - Guided Walks Near Macclesfield - Guided Walks Near Manchester - Guided Walks Near Mapleton - Guided Walks Near Marsden  - Guided Walks Near Marston on dove - Guided Walks Near Matlock - Guided Walks Near Matlock bath - Guided Walks Near Melbourne - Guided Walks Near Mellor - Guided Walks Near Mercaston - Guided Walks Near Middleton by Wirksworth - Guided Walks Near Middleton by Youlgrave - Guided Walks Near Milford - Guided Walks Near Millthorpe - Guided Walks Near Milton - Guided Walks Near Mobberley - Guided Walks Near Monyash - Guided Walks Near Mugginton - Guided Walks Near Newhaven - Guided Walks Near New mills - Guided Walks Near Newton Solney - Guided Walks Near Oakamoor - Guided Walks Near Ockbrook - Guided Walks Near Old Brampton - Guided Walks Near Old Tupton - Guided Walks Near Old Whittington - Guided Walks Near Onecote - Guided Walks Near Osmaston - Guided Walks Near Osmanston - Guided Walks Near Overseal - Guided Walks Near Parwich - Guided Walks Near Pentrich - Guided Walks Near Pilsley - Guided Walks Near Poynton - Guided Walks Near Prestbury - Guided Walks Near Rainow - Guided Walks Near Repton - Guided Walks Near Riber - Guided Walks Near Riddings - Guided Walks Near Ripley - Guided Walks Near Roston - Guided Walks Near Rowarth - Guided Walks Near Rowsley - Guided Walks Near Rushton Spencer - Guided Walks Near Shardlow - Guided Walks Near South normanton - Guided Walks Near Stanton by bridge - Guided Walks Near Stanton in the peak - Guided Walks Near Stanton Lees - Guided Walks Near Styal - Guided Walks Near Sudbury - Guided Walks Near Swadlincote - Guided Walks Near Swanwick - Guided Walks Near Tansley - Guided Walks Near Thorpe - Guided Walks Near Tideswell - Guided Walks Near Tichnall - Guided Walks Near Tissington - Guided Walks Near Tissington trail - Guided Walks Near Two Dales - Guided Walks Near Whaley - Guided Walks Near Whatley - Guided Walks Near Whatstandwell - Guided Walks Near Wincle - Guided Walks Near Winster - Guided Walks Near Wormhill - Guided Walks Near Wyaston - Guided Walks Near Yeaveley - Guided Walks Near Youlgrave
Guided walks near Derby in the Peak District Derbyshire, our guided hikes in the peak district Derbyshire are fun, safe and conducted by a qualified and very experienced local guide

Guided Walks near Derby Derbyshire