Private French Tutors near Chesterfield Derbyshire
Are you looking for Private French tutors near Chesterfield? Look no further you've found her. Learn to speak French one to one with Caroline a French tutor from the south of France. Caroline delivers the best French lessons in chesterfield Derbyshire (either face to face or virtually) and charges just £25 per hour per person.
Private French Lessons near Chesterfield - Derbyshire
Learn to Speak French either one to one or small family groups
Contact Caroline :            
 (07710) 403928
            frenchwithcaroline@btinternet.com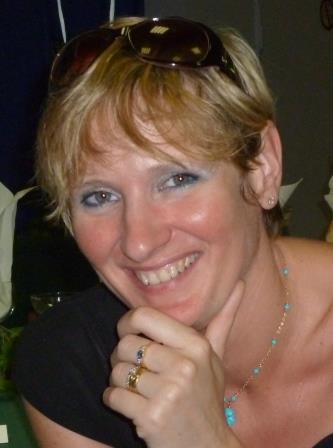 ---
Here's a couple of client testimonials

private French tutors near chesterfield
Learn to speak French one to one or in small family groups (up to 4) with Caroline a French tutor who is French and based in Chesterfield, Derbyshire. Caroline's style is very friendly, fun and professional. "There's nothing worse than trying to learn something new with an unsupportive tutor."
Caroline Close has been living in England since 1991. After spending 15 years as a senior manager and business owner in the hospitality industry she now dedicates her time to teaching her native language – French and is a PTTLS qualified tutor.
Caroline's one to one Private French Lessons near Chesterfield Derbyshire:
Helps a range of students from
GCSE (any exam board's curriculum)
A level (any exam board's curriculum)
And those who plan to visit or move to France or a French speaking countries.
Caroline has been approached on several times to translate documents and holiday confirmation letters (written in French) for her students as well - all part of the service.
Extra French tuition with Caroline will help your confidence, your grade, and your conversation.
Caroline charges £25 per person per hour and tutors on the following days:
Monday - Wednesday 9am - 7pm
Here's what one of my clients said:
Hi Caroline. Thank you so much for all the help and encouragement you've given Joe. He had completely given up on his French classes at school so you have made a huge difference in keeping him engaged and enjoying learning the language. He says he would be happy to write a testimonial. It's quite likely I will be in touch with you in future as our youngest daughter Katie is starting GCSE French in September. Unless the teaching at school improves considerably I expect she will be needing some help and encouragement too.
Andrea 2021
---
Thanks for visiting our private French tutors near Chesterfield page, here's a link to our homepage. You can also find more information about Caroline, our French tutor, on freeindex.co.uk
private French tutors near chesterfield. Learn to speak French one to one with Caroline a French tutor who is French. The best French lessons in chesterfield Derbyshire

private French tutors near chesterfield