French Lessons Chesterfield
We offer our French lessons chesterfield either in person or virtually. Both are great ways to learn the French language in a supportive, friendly and fun environment
---
Please find below references and testimonials for Caroline's French lessons chesterfield.
Hi, my name is Caroline, I am a French national teaching French in Chesterfield Derbyshire - welcome to my website.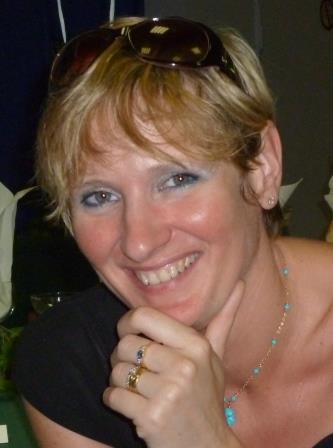 Contact me - I now hold live online classes via Zoom
French lessons chesterfield - Testimonials
Millie had always enjoyed French since starting lessons at Infant school so she was quite upset when the options she chose to study for GCSE were not compatible with the other subjects she had chosen. The Head teacher suggested that if I could find someone to teach Millie French outside of school then she could sit the exams with the rest of her peers in Year 11.
A friend of mine gave me Caroline's contact number but unfortunately she didn't have any free slots at the time to teach Millie in the usual setting of her home address, however Caroline was really accommodating and agreed to take Millie on in order to enable her to take GCSE French outside of school. This was done by Caroline coming over to Millie's school at lunch time every Thursday in order to teach her for the first 5 months, then a slot became available after school which then meant Millie had her weekly lesson at Caroline's home.
Caroline was extremely accommodating from the beginning and would always fit a lesson in somewhere when Millie had other commitments on her usual French lesson time, which enabled Millie to always keep up with her studies.
The 1 to 1 tutoring that Caroline is able to offer has made a huge impact on Millie as she felt completely supported at all times and the whole hour lesson was very well structured, Millie was able to ask questions as and when required and she always came away feeling that she was progressing which I feel is not always the case when a subject is taught in school. Homework was always given and Millie was fully aware that Caroline would be marking and going through it with her the following week.
One of the areas that Millie had previously struggled with was the speaking element of French but Caroline was able to give Millie the confidence to speak much more fluently and I feel the fact that Caroline is French was a key aspect in how well the aural part of the lessons were able to be delivered.
Throughout the 20 months that Millie was a student of Caroline's they built up a fantastic relationship and it was never a chore to go to lessons. Millie can honestly say that she enjoyed every single lesson even when the pressure was on as the exams drew closer. Caroline was always very mindful that even during school holidays Millie was still able to access her sessions and again Caroline would go out of her way to accommodate.
Millie has said that she was apprehensive at the beginning in having French as a 1 to 1 rather than with her peers but it could not have worked out any better than it did and she felt that the hour lesson every week was so productive that it helped her to stay focused all the way through.
We would both highly recommend Caroline as a Tutor whether it is for extra support and tuition alongside French being taught in school or as in Millie's case being the only French tuition given in order for a GCSE to be taken. Hopefully when we receive the exam result it will reflect the hard work and dedication that Caroline put in all the way through but more importantly Millie felt that she had achieved what she wanted to do in continuing with her French studies and enjoyed learning from an outstanding Tutor.
Many thanks Caroline for being so encouraging and supporting all the way through Millie's time with you, as soon as she finished her tutoring with you she said how much she was going to miss her sessions, which I think is a testimony in its self to how well respected you are. We will be in touch in August as soon as we get the results, take care and we hope to see you soon.
Best Wishes, Karen & Millie Wilson
For French Lessons Chesterfield - Contact Us

---
French lessons chesterfield - Testimonials

Throughout our contract, Caroline has always been very professional and efficient.
She is a very patient, understanding and approachable teacher. She made us feel at ease and lessons were always enjoyable, interesting and relevant to our needs in both business and social environments.
Our group had a range of skill levels which she handled well. She is very well organised and it is clear she prepares well for lessons.
All in all, Caroline is an excellent teacher who we would highly recommend to others.
Karen Pope
For and on behalf of Eco-Bat technologies Ltd.
---
French lessons chesterfield - Testimonials

Starting from a background of no knowledge of French, other than what one picks up from the holiday phrase book, I was a little apprehensive about embarking on formal lessons.  On the other hand, I like visiting France and was clearly missing out on so much due to my limited knowledge of the language.  So, I was really pleased with Caroline's very friendly approach and personality which put me at my ease.   At our first meeting and we were able to tailor the instruction to my needs , which was for a working knowledge of conversational French.
Caroline gets you talking French right from the outset and being a native Frenchwoman is able to teach you words and phrases in current use.   As language is always changing and dynamic, she helps you avoid making embarrassing mistakes in saying what you think is the right phrases but which has another meaning in the context in which it is used.  An example of this  in English would be the way the original meaning of the word 'gay' has changed in describing someone.
Caroline has tailored her lessons to meet my needs and is flexible in her arrangements when the need arises to change the lessons.   Whilst she teaches from home it is done in a venue  prepared and well suited to the student and learning.
Her lessons are friendly and enjoyable and I would have no hesitation in recommending her tuition to others.
Andy Christian
---
French lessons chesterfield - Testimonials

I started French with Caroline around February this year having lessons once per week, before the lessons my French was basically non-existent but thanks to her friendly and patient approach she helped my French reach a basic conversation level and helped me achieve the following results with my French studies through The Open University. All within 5 months! I highly recommend Caroline, she's a really great teacher!
Overall examinable score (OES) :78 (B)
Overall continuous assessment score (OCAS) :86 (A)
Steven Wright
---
French lessons chesterfield - Testimonials

I decided to take French language lessons having spent a most enjoyable but somewhat frustrating short holiday in France last year (2013) as (then) being unable to speak the language, greatly restricted the 'experience' and also made me completely reliant upon my French speaking travel companion. My previous knowledge of this language was simple colloquial (school child) phrases such as 'Bonjour' and 'oui/non' etc. Given I enjoyed the country and the culture so much, I was determined to be better prepared for my next visit; hence the lessons.
From the outset, Caroline diligently enquired in our provisional meeting as to my exact needs and expectations and having done so, she structured a course and a series of ongoing lessons that she considered best suited my specific needs.  In my instance, the course was not academia motivated, but rather a desire to speak the language at conversational tourist level and also facilitate normal holiday functions e.g. casual greeting/polite exchange, order a meal, book a hotel room, medical emergencies etc.
From the first lesson, one gets the feeling that the pace of the lesson is correctly gauged to 'flow' with the respective student and one never feels the lesson or subject is being 'rushed' or that a new topic is introduced irrespective of one's ability to understand the previous one. Learning any new language or skill (in my instance having been out of formal education for 30+ years) is always difficult and I am made to feel that the pace and progression is 'just right' without any expectation or judgement that I should be at a certain level in any given time. I always feel I am being treated and taught on an individual skill and need specific basis with a considered degree of consolidation and understanding of the individual student before progression is made to the next lesson.
As such, I am made to feel relaxed and not as though I am in any exam or 'test' environment. On an individual basis, Caroline is tremendous as a teacher in putting her students at ease, is never negatively judgemental and always introduces a sense of fun and humour into the lesson. She is always prompt for her appointments and provides a comfortable and welcoming environment in which to undertake the lesson. In my specific instance being self-employed with my own small business and often working away from home in a somewhat unpredictable work environment, Caroline is also extremely understanding and tolerant of unforeseen disruptions which result in me having to cancel or restructure the lesson.
I look forward to improving my knowledge and understanding of this wonderful, though challenging language with Caroline and have absolutely no hesitation in recommending her to anyone thinking of enrolling upon a French Language course.
Gary Needham
For French Lessons Chesterfield - Contact Us
---
French lessons chesterfield - Testimonials

I have had the pleasure of studying French with Caroline for the last few years and found her professional, personable and interested in ensuring the package of learning offered is structured specifically to the strengths and weaknesses of the student.
I have no hesitation in recommending her to anyone wanting to learn French at whatever level. As a native French speaker with excellent English she brings a level of authenticity to the lessons, allowing them to be both enlightening and informative.
George Carruthers 
Thanks for visiting our French lessons chesterfield page here's a link to the home page. If you'd like more information about French lessons Chesterfield please don't hesitate to contact one of the team
French Lessons Chesterfield