Pooles Cavern
A cloudy day in the Peak District is better than a sunny day at the office.
Pooles Cavern is situated in Buxton Country Park which is 100 acres of beautiful woodland on the slopes of Grin Low hill. There are also trails which lead to the viewpoint known as Solomon's Temple with panoramic views of the Peak District landscape.

Whilst you're exploring the area you'll notice unusual hollows and bumps in the ground. These are the marks of the 18th century Lime burners which are now host to a wide variety of meadow plants and flowers.

If you would like to enquire about a guided walk in this area please don't hesitate to contact our qualifies and very experienced guide here

There is a great all day guided circular walk including a visit to the Heights of Abraham which can be reached via the cable cars or hiking up the hill. The hike starts and finishes in Matlock and there is a car park 
Pooles Cavern is open all year round
From March to October the caves are open 9.30am – 5pm.

During winter the caves are open during the following hours.
Weekday tours are 10.30am, 12.30pm and 2.30pm. At the weekend the caves open from 10am – 4pm.
The caves:
For centuries curious visitors have explored and marvelled at the natural subterranean world that is Pooles Cavern. Pre-historic cave dwellers and the Romans ventured underground. Legend tells of a medieval robber's treasure hidden under ground.
The vast water sculpted caverns and glistening stalactite and stalagmite formations were regarded by 17th century explorers as one of the wonders of the peak district.
Make sure you take time and plan a visit to Pooles cavern. Your tour will be with an expert guide and the journey will take through the beautifully illuminated chambers and paved walkways to discover for yourself the magnificent underground scenery of the Peak District.
Pooles cavern and Buxton Country park can be found at Green lane, Buxton, Derbyshire, SK17 9DH and enquiries can be made on (01298) 26978
Further information can be found on their web site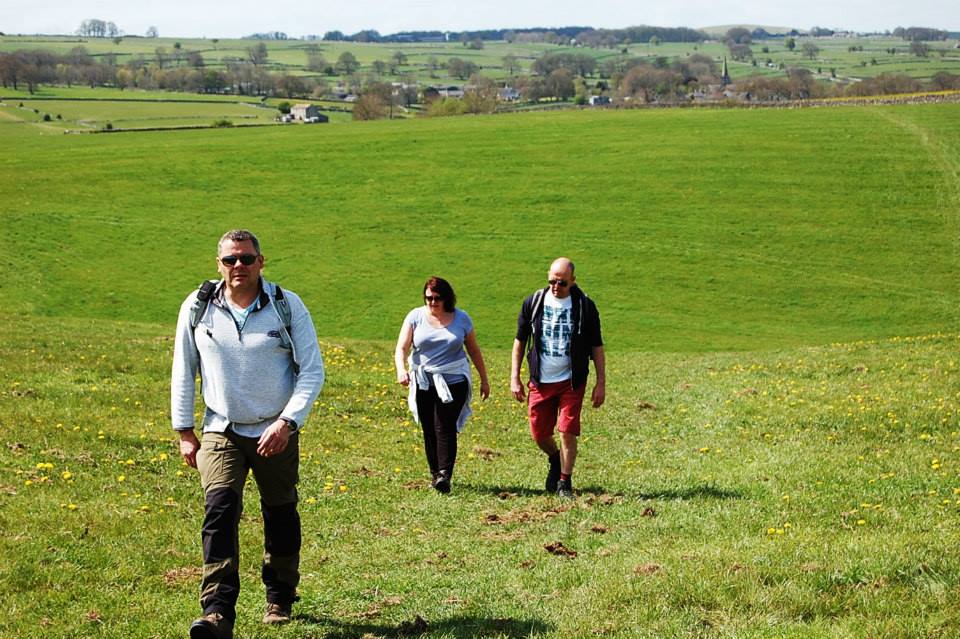 An Interesting Walk Near Lathkill Dale With a Family Group of 6
Click Here For Our Guided Walks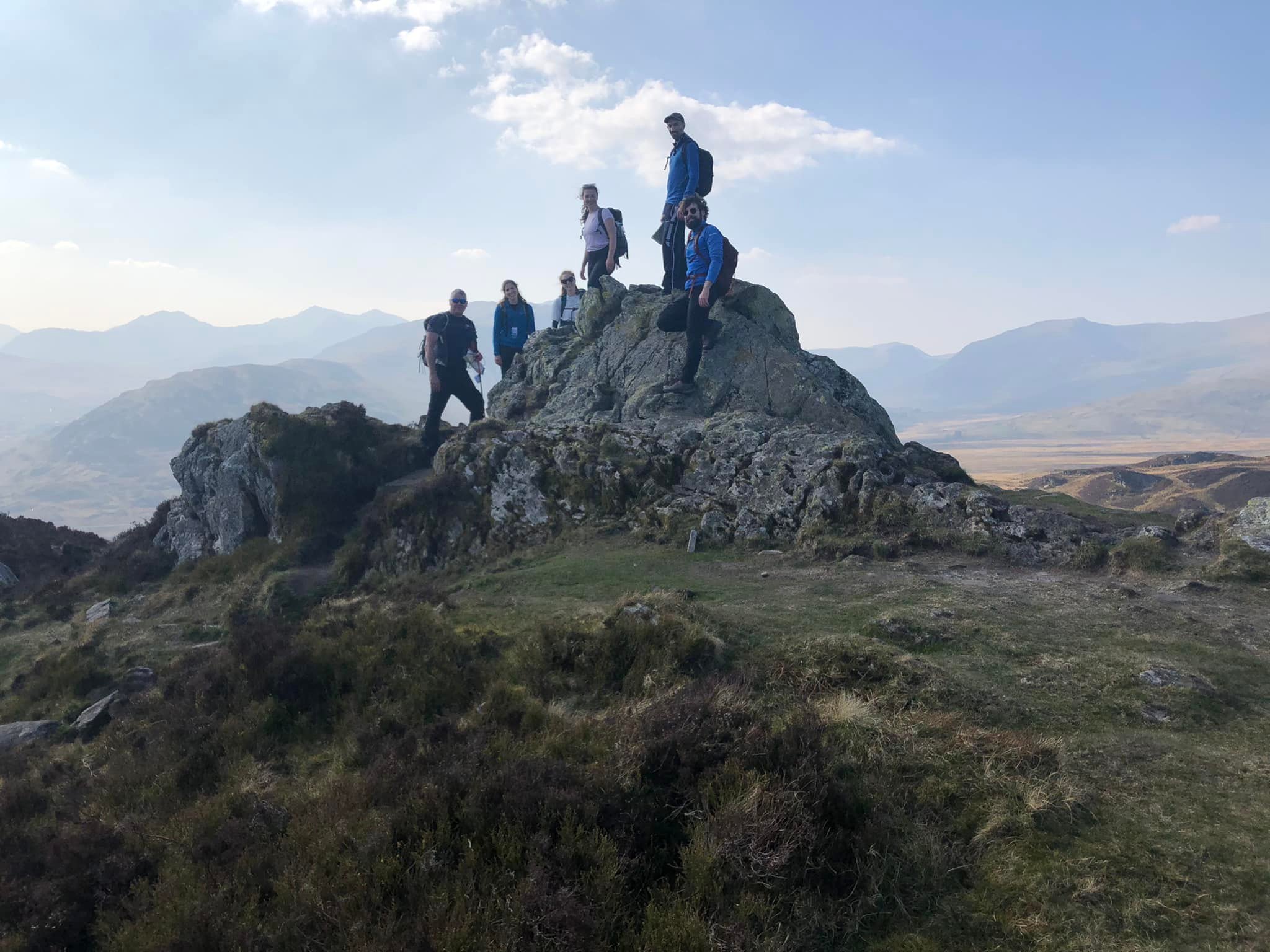 A Group of Managers on a Team Building Day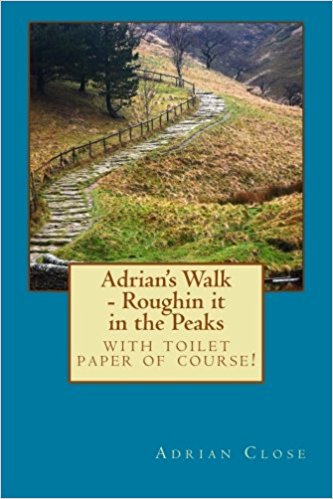 Arrives straight away when you pay in the form of a PDF
---
Thanks for visiting the Pooles Cavern Page, here's a link to our homepage. If you need any further information about the Peak District here's a link
Guided walks in the peak district - Guided walks in the White peaks  - Guided walks in the Dark peaks - Guided walks Alderman's Hill - Guided walks Alport Castles - Guided walks Bamford Edge - Guided walks Baslow Edge - Guided walks Big moor - Guided walks Birchen Edge - Guided walks Black Hill  - Guided walks Bleaklow - Guided walks Bolehill quarry - Guided walks Bradford Dale - Guided walks Burbage Edge - Guided walks Cave Dale - Guided walks Chatsworth House - Guided walks Chee Dale - Guided walks Chrome Hill - Guided walks Cork Stone  - Guided walks Cressbrook Dale - Guided walks Crook Hill - Guided walks Curbar Edge  - Guided walks Derwent Edge - Guided walks Dovedale - Guided walks Dovestone Reservoir  - Guided walks in Edale - Guided walks Edale circular - Guided walks Edale Skyline  - Guided walks Featherbed Moss - Guided walks Froggatt Edge - Guided walks Gardom Edge - Guided walks Grindslow Knoll - Guided walks Hathersage - Guided walks Higgor Tor - Guided walks High Wheeldon - Guided walks Higher Shelf Stones - Guided walks on Kinder - Guided walks on Kinder Scout - Guided walks Laddow Rocks - Guided walks Ladybower Reservoir - Guided walks Langsett Reservoir - Guided walks Lantern Pike - Guided walks Lathkill Dale - Guided walks Longshaw Estate - Guided walks Lose Hill - Guided walks Lud's Church - Guided walks Magpie Mine - Guided walks Mam Tor - Guided walks Margery Hill - Guided walks Middle Black Clough - Guided walks Miller's Dale - Guided walks Monk's Dale - Guided walks Monsal Dale - Guided walks Monsal Trail - Guided walks Nine Ladies - Guided walks Padley gorge  - Guided walks Parkhouse Hill - Guided walks The Roaches - Guided walks Robin Hood Stride - Guided walks Rushup Edge - Guided walks Saddleworth - Guided walks Shining Tor - Guided walks Shutlingsloe Hill - Guided walks Sir William Hill - Guided walks Stanage Edge - Guided walks Stanton Moor - Guided walks Tideswell Dale - Guided walks Thor's Cave - Guided walks Three Shires Head - Guided walks Win hill - Guided walks Winnats Pass - Guided walks Wolfscote Dale

Pooles Cavern is situated in Buxton Country Park on the slopes of Grin Low hill. Another one of the best  caverns in the peak district
Pooles Cavern